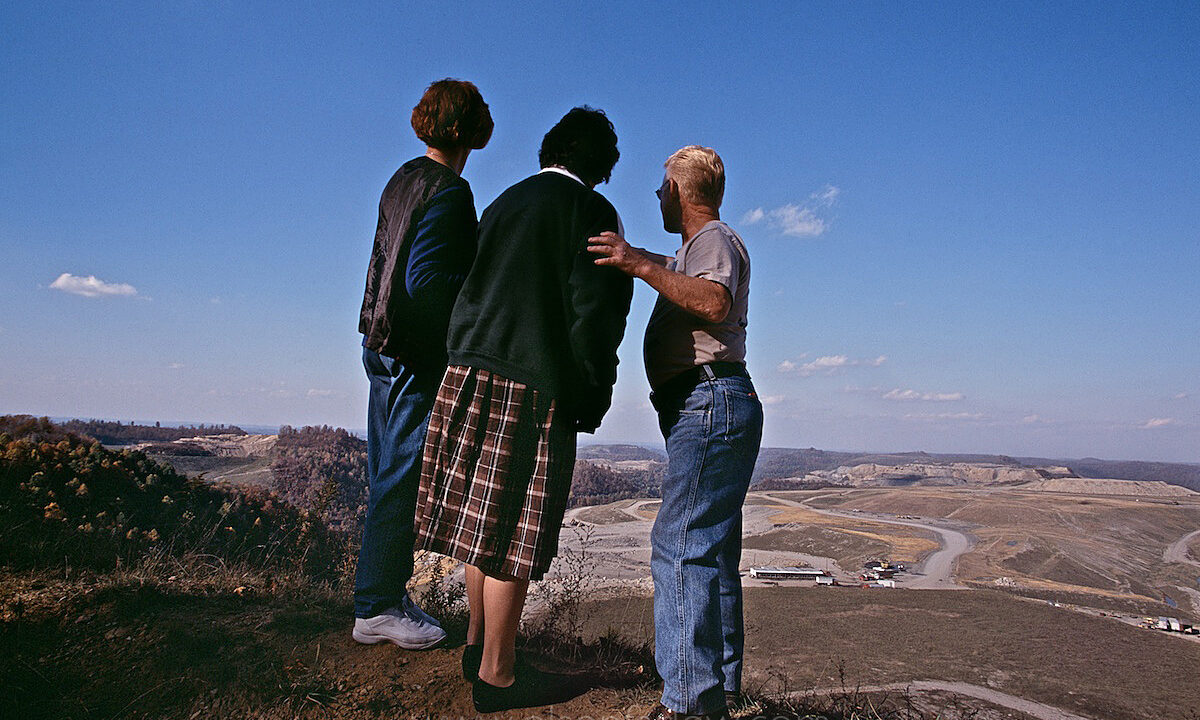 Activist Larry Gibson lead two friends to a knoll in the family cemetery on Kayford Mountain which overlooks the sprawling Samples Mine. This is one of the few places to see a mountaintop removal mine.
More than 300 of Gibson's relatives are buried in the cemetery. His family has lived near Kayford Mountain since the late 1700's and always looked up to the mountain peaks that surrounded them.
Since 1986, there has been a slow motion, continuous destruction of the mountain—24 hours a day, seven days a week. Gibson occupied the highest point of land around, surrounded by a 12,000-acre level plot of land that was previously a mountain range.
The mine owned by Cantenary Coal Company, which is a subsidiary of St. Louis based Patriot Coal, wanted to buy the property to expand their operation. Gibson formed a nonprofit foundation of the Stanley family heirs when their 500 acres shrunk to 50 after the coal company (then Arch Coal) had acquired the rest.
Over the years, Gibson was intimidated, harassed, and threatened by mining company employees for holding out. He remained outspoken against mountaintop removal.